Brazilian Blow Dry treatment can restore your hair and straighten it in 4 months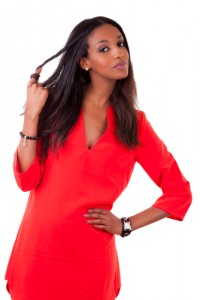 Brazilian Blow Dry is treatment for the regeneration of dry and damaged hair and effective professional hair smoothing treatment in the world.
Brazilian Blow Dry, also called Keratin treatment, takes about an hour and a half, depending on the length of hair. The treatment is always preceded by consultation with a stylist – review and recommendations for hair care in accordance with the condition of hair. It is followed by washing with special shampoo without sulfate and then partially drying.
Keratin fills damaged hair
The central part of the treatment is to apply a product with keratin, a protein that is normally found in our hair, and in this way creates a protective protein layer around the core strand and improves hair condition. This is followed by blow-drying and as the last phase of pressing, in order to eliminate curls. If you do not want to have straight hair, this treatment can go and just as caring and just skipped the last phase services – client blog dry her hair as desired.
In any case, the end-result is a smooth, firm, and healthy hair in good condition and brilliant shine.
The results of treatment are visible immediately, but it is generally recommended to repeat it after 16 weeks, although for reasons of efficiency, depending on the condition of the hair, as recommended by the hairdresser can be repeated before.
Naturally shiny hair without frizz
We asked Patricia from Khairmaxbeauty, as she has experience with real brazilian hair what are the rules of hair care after treatment:
"After treatment, the hair must not be washed the next 72 hours, and if you want straight hair, you must iron it in the next three days. For bigger retention of the keratin in the hair, it is best to maintain the recommended preparations, or at least a sulfate-free shampoo. It is not recommended soaking hair in basins or the sea, since chlorine and salt water neutralize the effects of the treatment. Kos should not be afraid during the 14 days after application of keratin. "
Patricia has itself tried the Brazilian Blow Dry treatment because it has a natural slightly curly hair and dry ends:
"My hair is naturally remained fluttering, the easier and faster it dries, which is great for all working women, really shine, and is much softer. Hardly wait to repeat the treatment. I would also point out that in healthy hair result 80 percent at the first application. "
Cocochoco keratin
The Brazilian Blow Dry treatments are usually managed using a product with a Brazilian Keratin Cocochoco. The brand was created in 2000th in Brazil and, as proven safe for all hair types, gained popularity in Europe and the United States.
Cocochoco product has proven success of the current regeneration of hair damaged by staining, bleaching, upgrade, or any other chemical process.
"Cocochoco Products are harmless products that have passed all the tests before entering the EU. It is confirmed that it does not contain harmful formaldehyde, which is found in some products for the Brazilian Blow Dry in the world.
With beneficial ingredients it contains, I confirmed that the product is not harmful to nature and it is not tested on animals, "said Patricia.
Care products after the treatment
Cocochoco line of hair care products that contain sulfate-free shampoo, mask and serum for straightening hair, is developed for prolonging the Cocochoco professional Brazilian Blow Dry treatment.
Products in this line include a patented Brazilian super-nutrient complex (Brazilian Super-Nutrient COMPLEXES), which maintains the hair straight between professional treatments.
In addition, extracts of cocoa, rich in antioxidants and amino acids, improve hair health by giving the power and flexibility to each individual strand. The result is smooth, healthy hair with radiant shine, without frizz.