There are many methods to get professional hair extensions, as reasons for wanting hair longer and fuller. We bring you some of the most important methods. This is guest article by Khairmax.com, studio for professional hair extensions located in London.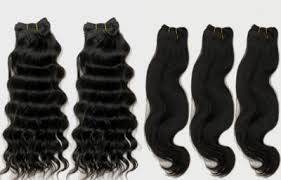 Today we can see a star walking on the red carpet with hair down to his shoulders. The next day, the miracle of miracles, makes the same star look impressive mane has grown seemingly overnight. How do they do? Why magic? Not at all! As much as we love to beauty, there is no magic that can make hair grow in a few days. However, hair extensions can approach this magic trick.
Would you like your hair is longer, with more volume and more glamorous, or just want to change your look? At present, there are several methods. Mother Nature can give more length and volume to hair. These methods also help to overcome the most difficult transitions, when the hair is growing back. No need to wait months and months for the hair to grow.
The decision to get hair extensions is fairly trivial. The hardest part is finding the most appropriate method. Mainly there are three types of hair extensions: the clip, the hair attached and glued to the hair. These methods differ by the investment of time and money required, the results are different. Everyone can benefit from extensions, as long as your natural hair is at least 4 inches long. The most practical is to think of the time you want to use them and if you want to have flexibility when choosing your hairstyle every day.
Clip extensions
Would you like to experiment with your hair daily and choose every day a different hairstyle? Are you determined to save time and money?
If you answered "yes" to one or both questions, then clip extensions are perfect for you. You can fix your hair with clips. It is a gentle method that does not require large investments of time or money. Best of all, you do not require professional help.
extensions let you experiment with different hairstyles. It is one of the best options for all who are not quite sure if they are going to sit really well. They are so easy to put on and remove.
Bonded Hair Extensions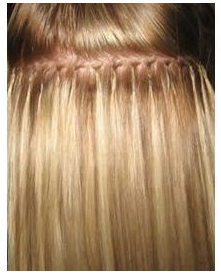 The union of the hair is a great solution for all who want a more lasting change and to all who want to switch to a long hair style. In this method, the hair strands are attached to the natural hair through plastic bases or keratin. Put them takes much longer and have to repair once every four months, depending on the quality of the extensions, natural hair growth and hair care. Although offer longer lasting results.
Procedures are hot and cold junction. Hair union with ultrasound, air or laser treatment are some of the high quality techniques used to give more volume and length to hair. Another similar method is the artificial joining the natural hair strands with metal or plastic covers. With the help of a special tool, these covers are attached to the hair then. The "fabric" is another cold-bonding technique. This classic technique is time consuming because the hair strands are sewn singly to the natural hair.
Stuck on the hair strands
Less time is required for multiple strands of hair stick together, or to bond individual strands of hair to natural hair. In this technique, glued or stitched hair several strips of a band or strip. This technique provides more hair quantity. The downside is that these extensions are not as secure. Also you have to have enough natural hair to cover artificial hair strips. Another drawback is that if you drop a full strip, will be much more noticeable that you lack a lock.
Hair strips are glued to the natural hair using silicone glue. This is a quick procedure, but have to use solvents to remove strips of hair.
Before and after: The celebrities are attached to the tendency of hair extensions.
Hair Extensions? Natural or artificial?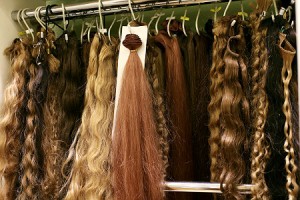 Obviously, the extensions have to be the same color as the natural color of your hair. Indian hair is particularly valuable for this purpose because it has undergone little or no chemical treatment. We do not recommend using Chinese hair that is thicker than European hair and usually undergoes acid treatments to make it finer. This acid treatment weakens and makes it less durable. It also removes the natural glow. Well maintained, natural hair can be reused. Although more expensive, natural hair has its advantages. For example, can be dyed and is not as sensitive to heat as the artificial hair.
The artificial has the advantage that it is cheaper and more suitable for short-term use, and provides very natural results while increasing hair length and volume. An expert can easily choose from a wide variety of artificial hair extensions to achieve very natural results. It can be dyed, however, you can buy in many different shades. His reflection often changes with the light so it blends perfectly into the natural hair.