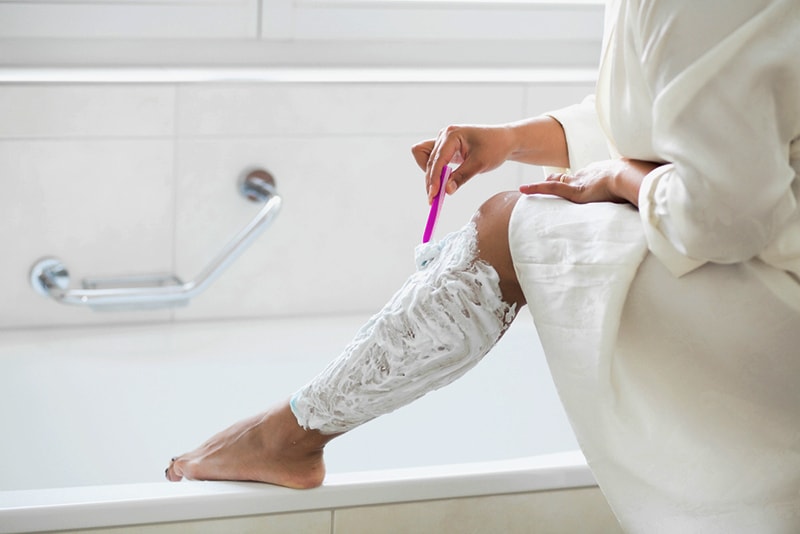 Sun, mini skirts, bathing suits, and shorts are also associated with smooth, perfectly depilated legs.
However, it's an uncomfortable truth that almost every woman has experienced the ugly consequences of hair removal on legs like redness, ingrown hairs, and even bruising.
If you use a razor, then you know how often tiny, rough bumps and itching occur.
But today you will learn how to quickly and easily calm the skin after shaving.
Despite lotions for depilation and good razors, it appears that the redness and sores often occur.
You can soothe the skin in 3 ways that work.
Apple Cider – Apple cider vinegar is known for its antibacterial properties, but also anti-inflammatory, and is therefore ideal in this case. Cotton pellet, apply vinegar to the skin after shaving. It will alleviate the burning sensation and reduce pain.
Aloe Vera – Similar to the vinegar works aloe vera (which we wrote about here). In addition to calms inflammation, aloe softens the skin, and also speeds up the healing of any sores. Therefore, if you use a razor fly often, be sure to wear aloe vera gel. You need to only be applied in a thin layer on the skin.
Aspirin – Irritated skin can help and aspirin. Dissolve two aspirins in a little water to get a paste. Apply on inflamed and painful spots and leave a few minutes to dry. Then rinse with warm water.
(If you want to get rid of razor blades, to check out how you can do your own sugar or Egyptian depilation).
How do you solve a problem with irritated skin?