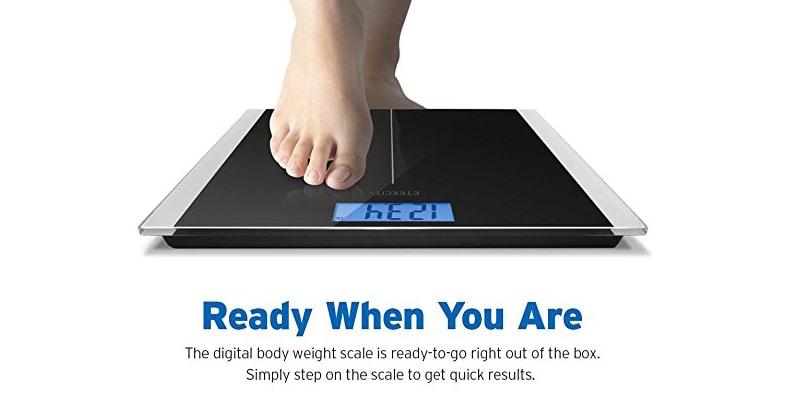 Accurate, convenient, durable. That's Etekcity digital body weight scale, which comes with several functions, and 1-year warranty by Etekcity.
Track your body weight precisely, and get instant and reliable readings on an LCD display once you step on the gorgeously mirrored black platform.
The capacity for Etekcity scale is 400 lb (180 kg), and 0.2 lb accuracy resolution.
What's also good about this digital body weight scale is that is powered by just two AAA batteries, making replacement both hassle-free and affordable.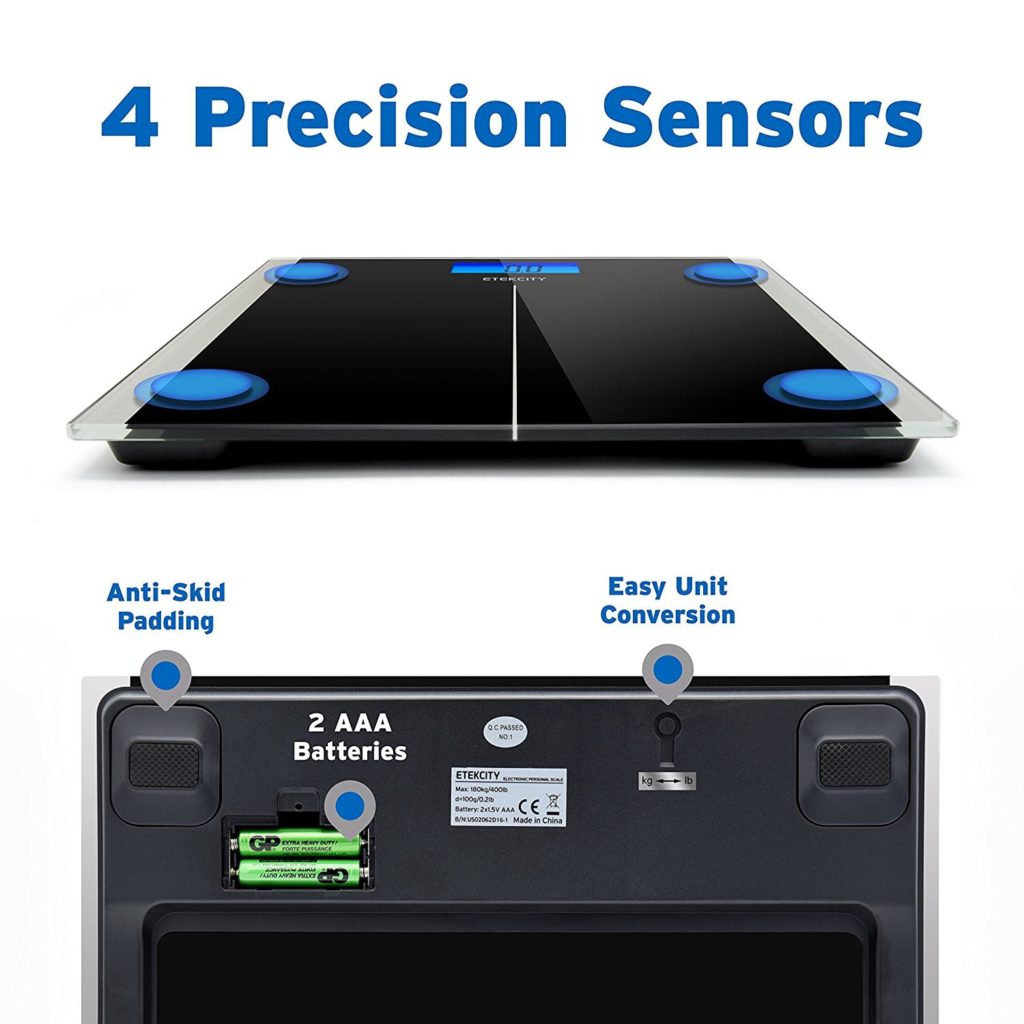 When batteries are low, the scale will alert you that it's time to replace.
It's time to grab this Amazon's best seller. Check out testimonials on Amazon.