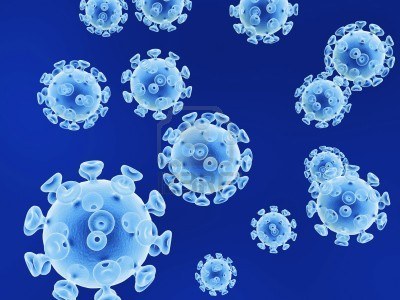 An increasing number of people in Africa criticize western methods of treatment of AIDS. Some of them, like the president of the Gambia, have begun to offer their own therapies that supposedly cure this deadly disease.
Gambian President Yahya Jammeh for several years claims that diseases like AIDS and malaria can be cured with laying hands on the ill person and with the help of plants. For about 36,000 infected with the AIDS virus in the country, he offers free therapy, if they stop using antiretroviral drugs.
Gambian President Jaija mosque claims that a hand treats AIDS
Jami recently announced that he will build a hospital where will be applied only traditional treatment methods and the use of his medicines made from plants whose recipes are kept as a secret. He claims that these drugs can cure patients suffering from AIDS cure in a few days. The hospital should have 1111 beds and yearly shall be subjected up to 10,000 patients. The hospital should be built by 2015.
Such promises inspire hope to many sick people in Africa. It is, however, very dangerous, says Oliver Moldenhauer from the humanitarian organization "Doctors without borders": "Such statements are life threatening for patients. We are constantly experiencing the tragic deaths of people who believe in such statements and who end lifesaving medical treatment. That is what a lot of amazing research. The possibility that there may be any miracle cures is excluded. "
"Comprehensive approach"
Treatment of AIDS, a disease of the immune system, so far, is not possible with any therapy. Drugs used for medical treatment, can mitigate the disease and a successful therapy of HIV infection may largely to suppress. For patients, this means that they can expect a normal life, while using the drug. These drugs, of course, have severe side effects. In addition, many affected patients are felt lonely and isolated because with this disease are still tied many taboos and prejudices.
Traditional healers want to help, said Pepsile Maseko, Coordinator of the Federation of African healers. Her goal is to make traditional treatment methods recognized in the society: "Access to treatment is comprehensive. It covers mind, body, and soul of man. "
It is, as she says, the reason why many people prefer to opt for traditional treatment and do not want to go to the hospital. However, in many cases it can be very dangerous. Not everyone has enough knowledge and healers often advise patients to stop taking drugs that doctors overwrite them. However, 80 percent of patients on the African continent first seek help at healer says AIDS Foundation.
Traditional healer does not only treat the disease, as they are also advisors in various other situations. They are people of trust. Because AIDS Foundation collaborates with them. If patients give their approval, the doctors inform healers about their medical condition with whom they want to cooperate. Thus, when a patient comes home from the hospital, healer then monitors his health, along with prescription drugs gives him and herbs, and if necessary, sends him back to the hospital. In this way the two systems can complement each other, which is the goal of many initiatives for the treatment of AIDS in Africa.